Hear from our valued students

Allianz had previous dealings with Transformational Institute in relation to a program designed to assist injured worker back into the workforce. When I was advised they had identified a course which they could deliver directly to my employees this seemed a logical step for us to take.

Part of the course on offer was Mental Health First Aid. My employees have had to deal with an increasing number of people with mental health problems and it was becoming increasing obvious within our business that we were not adequately equipped with the knowledge and skill set to cope and assist workers and employees through what can only be described as a difficult situation when dealing with mental health problems.

Allianz had recognised this early in 2016 and had developed intense training programs for all staff; however when I reviewed the training with Transformational Institute I could see this would compliment existing training provided by Allianz – However after completing the course myself, I found it exceeded all my expectations along with all other participants. It touched on so much of what we deal with on a day to day basis, it provided us with further insight as well as providing tools which placed those who completed the training in a better position to manage mental health.
Chris E
Workers Compensation

SNAP Programs Limited would like to send a big thank you for providing our staff with professional and informative training. I have received back from many of the staff who completed the course.

They have been full of praise and believe the skills they learned during their time with Transformational Institute is very beneficial and will be utilised in their day to day approach whilst working as a disability support worker. We look forward to working with the team at Transformational Institute again in the future and would appreciate the opportunity of providing this essential training to all our staff.
Karin F
Operations Manager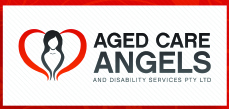 Over the past three months we at Aged Care Angels have worked with Transformational Institute. The feedback we would like to offer is that they are totally brilliant in the services they provide. It has changed the way we work in such a positive way. Gayle was very knowledgeable and was able to tailor the whole program to our individual needs. The experience with Transformational Institute from start to finish was faultless. I can see why your Company is called this name! I would recommend this program to anyone in the disability sector who needs well trained staff. Gayle contacted us to discuss our requirements and what she delivered was exactly what we needed and more. She was very attentive and ensured we understood every aspect, of the program. An excellent and super professional team supported us the whole way. We cannot praise the team highly enough. They are passionate for disability training and the level of knowledge was excellent.

The venue facilities are first class and the course content is excellent, as was the knowledge and experience of the whole support team, they managed to pack a lot of information into a very short time frame but in a way that was both enjoyable and educational and the results have been outstanding. It has certainly given us the desire to move forward and further programs into the near future and into next year.

This program did a great job in providing outstanding outcomes for our business and the students who are now trainees. The team at Transformational Institute were dependable and high in integrity they understood our needs and met some difficult deadlines with high professionalism

They gave us exceptional service and consistently went the extra mile with an excellent technical and cultural fit with us. We highly recommend Transformational Institute who were simply outstanding throughout the entire process and extremely competent.
Kerry & Rose
Directors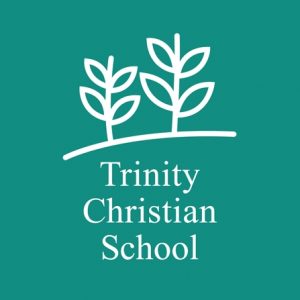 Trinity Christian School has chosen to engage with Transformational Institute for their highly professional Management as our Registered Training Organisation. We currently have seven vocational course aligned with Transformational Institute that have been progressing over the past 3 years. Our students benefit from the online training portal provided by them which is used to access and complete training materials. This service has enabled over 150 students to complete their studies both at school and home. Transformational Institute has partnered with us to create highly effective record keeping processes and end of year qualification management, to ensure our students receive their qualification Certificates in a timely manner. As a result of this partnership we have come to regard Transformational Institute as a high quality Registered Training Organisation who have assisted our school achieve successful vocational outcomes for all our students.
Tony Davies
VET/ASBA Coordinator

Staff and volunteers of Meals on Wheels Central Coast recently completed training in Mental Health First Aid which was run through Transformational Institute. This course provided us with skills that will help us in both our professional and personal lives. We are now better equipped to provide positive outcomes for our clients and a better understanding of what help is available and the best way to communicate with a client during difficult times. The facilitator had a wealth of experience in the field to back up the course information and was able to give real life examples. It has been a very valuable learning experience for all involved.
Leesa O'Keefe
Risk & Assurance Officer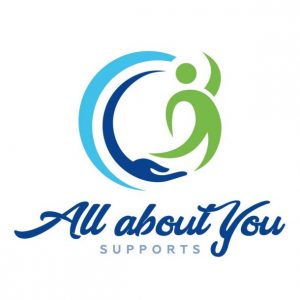 AAYS started working with Transformational Institute in the hopes to help people finish their studies and provide more workers in the disability field, but as a small company we gained so much more. We work closely with TI now and have put staff onto Traineeships, Provided existing staff the chance to upskill and have met some incredible people that have helped grow our small company. We have been able to find compatible Support workers for Clients with the help of Gayle and Ross. Mark and Carly have provided fantastic training for new and existing staff. Not only are their training days fun and challenging but it's also provided so much knowledge and confidence for Support Workers new and old. I can't speak highly enough of the team at Transformational Institute.
Chloe Burgess
All About You Supports Service Manager

Since the beginning of 2019, Songbird has utilised Transformational Institute for the educating and finding of brilliant trainee's who want to work in the disability industry. Everyone has been so helpful. From Donna who answers the phone to Ross and Gayle who help manage the trainees and their learning. We currently host four trainees from Transformational and they are exactly what we want from trainees, they want to learn! Our trainees also speak highly of transformational when we have our monthly check-ins, to the point many staff are considering completing their leadership and management course through them. I cannot give more praise to the Transformational Team on everything they continue to do for us and for all of their support.
Caitlin Ivan
Human Resources Assistant

Thank you for coming into our workplace to deliver Mental Health First Aid training. We found it incredibly useful in understanding current mental health issues and evaporating some of the apprehension we naturally feel when faced with things we do not understand or have not experienced firsthand ourselves. For me, the course provided the confidence to have a conversation with someone about where they are at, and also the skills to assist someone in getting the help they need in a time of crisis. The benefits of this knowledge apply not only in the workplace, but also in our own personal friendships and family lives.